Capt John "TROJAN" Graziano Bracelet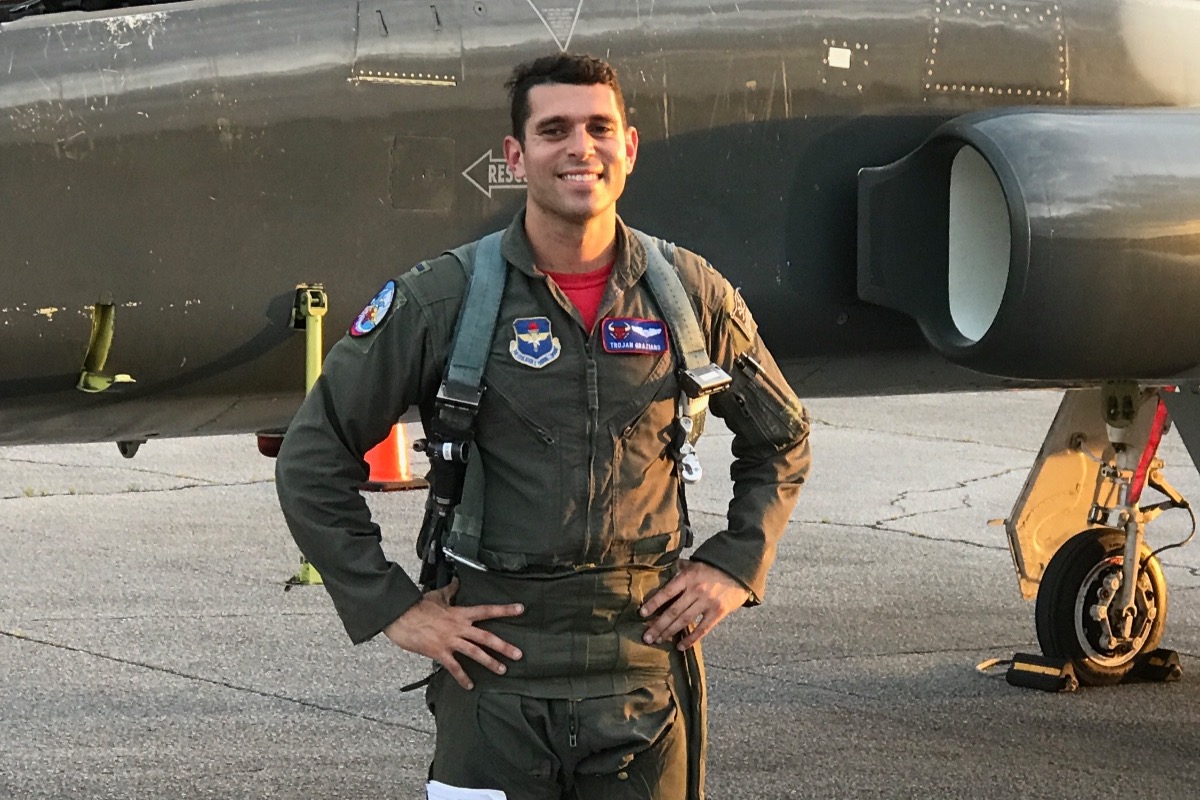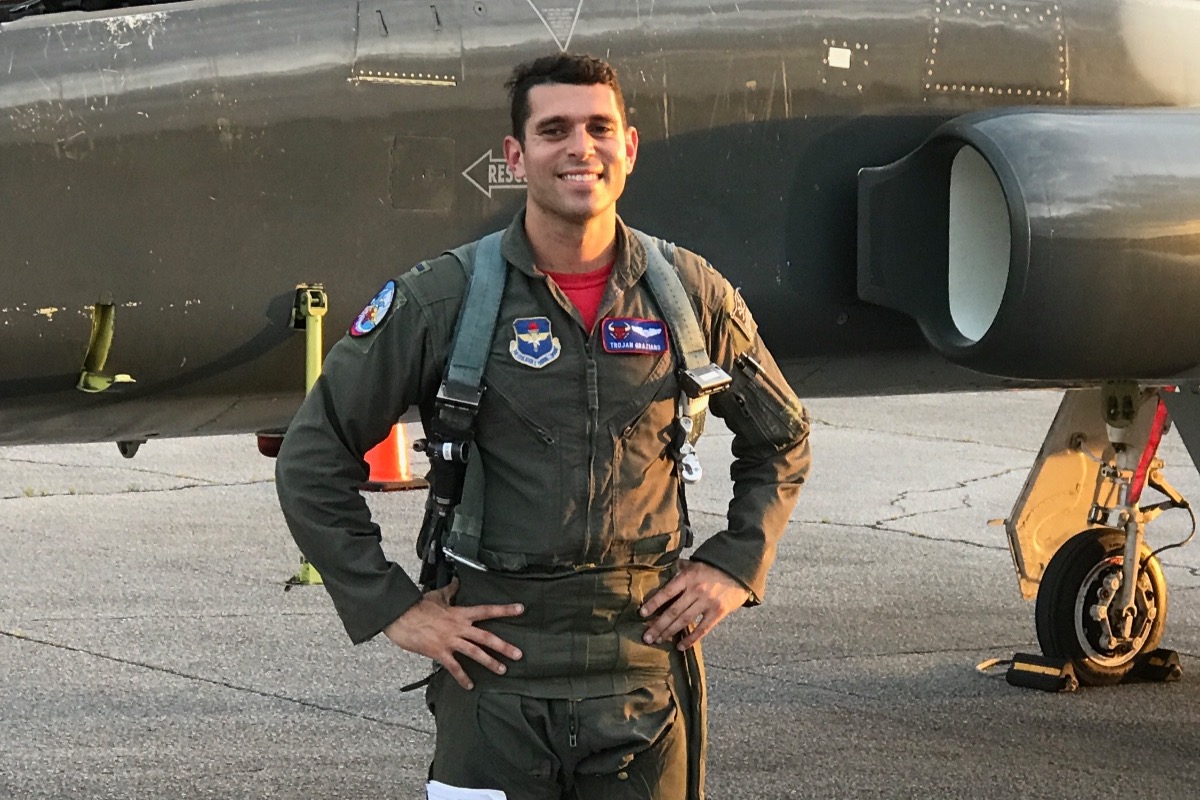 Capt John "TROJAN" Graziano Bracelet
Captain John Graziano died Nov. 13, 2018, in a T-38 Talon accident at Laughlin Air Force Base, Texas. He was 28. John was a T-38C First Assignment Instructor Pilot (FAIP) with over 1,000 hours in the cockpit, who had a passion for flight and a dream to be an Air Force fighter pilot.
John never wavered from his goal, always doing what was necessary, committed to putting in the work required to realize his lifelong dream. Becoming an Air Force pilot and officer was John's calling. When John passed away he was, as they say, "Living the dream."
At just two-and-a-half-years-old, John Graziano would visit his father at the United States Air Force Academy. A professor at that time, Tom Graziano would hold his son's hand and watch in awe as the toddler walked the halls, rattling off the names of the planes displayed in photographs.
"I think that's where John's love of flying developed," his mother, Glenda Snavely, added. "This love of flying started at an early age and it never wavered."
John Graziano and his siblings: Paul, 26; Katherine, 24; and Sarah, 22; grew up in Elkridge, MD and graduated from Our Lady of Perpetual Help School in Ellicott City, MD and then Archbishop Spalding High School in Severn, MD. John would go on to study at the University of Maryland, Baltimore County, where he earned a degree in mechanical engineering and participated in Air Force ROTC.
In January 2014, John entered Undergraduate Pilot Training at Laughlin, earning the "Top Elvis" Award upon his graduation from T-6 training. The award is given by the student's Flight Commander, and awarded on traits other than flying, including leadership, work ethic, flight room presence, attitude, willingness to help, ability to accept instruction and officership.
After graduation from pilot training, John was asked to stay on as a First Assignment Instructor Pilot for the T-38C Talon as part of the 87th Flying Training Squadron, 47th Operations Group, 47th Flying Wing, Laughlin Air Force Base, Texas.
John served in many capacities at Laughlin. As a Check Pilot, John flew over 40 student pilot evaluations, critical to training validation of 122 pilots, the most produced in over a decade. As a T-38C Instructor, John flew 1,010 sorties, amassing 1,130 hours, contributing to the graduation of 306 pilots for the US and seven allied nations. John's superior instruction and dedication earned him the Air Education and Training Command's "High Flier" award for 2017. This top award is hosted by the 19th Air Force and recognized John's exceptional efforts to produce highly qualified pilots.
John was Laughlin Air Force Base's only T-38C FAIP selected to be a Functional Check Flight Instructor Pilot. He also earned several top awards, including Instructor Pilot of the Quarter, Company Grade Officer of the Quarter, and 6 "Best Instructor Pilot Awards" from various graduating classes.
In early 2019, John was to move on to Phoenix, AZ to fly F-16s
John was an adored son, an awesome brother to three siblings, a nephew, a cousin, and friend to many. He was a man of strong faith, integrity, and character. John did not fear death, but rather embraced life; celebrating each and every day with enthusiasm, warmth, and a passion for flight. John treated others with kindness, respect, and compassion. John also had an easy way with people and was very engaging from an early age. He always had an easy smile, a kind heart, a helping hand, and an undeniable and playful spirit. One of John's friends at Laughlin told his father that if you were to ask any person in the squadron who his best friend was, they would all say it was John. He was loved by all.
John was always active in the Church – he was an altar server, an extraordinary minister, and a lector in the Catholic Church. John often relied on his faith in difficult times, as his family and friends now will rely on our faith to garner the strength and will, to move forward in this life without their loved one. John's family and friends know they will see their John again in eternity.
You may be gone for now, but know that you will never be forgotten, and that we will hold you close in our hearts and love you forever.
$10 from every bracelet sold will go to John's former high school, Archbishop Spalding Catholic High School, in Severn, Maryland, to establish a scholarship in his name.