Capt Mark "Pitbull" McDowell Bracelet (USAFA '05)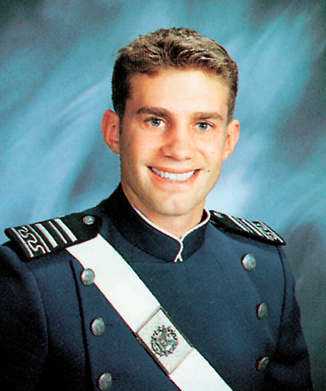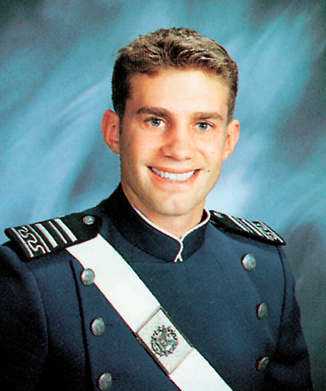 Capt Mark "Pitbull" McDowell Bracelet (USAFA '05)
Captain Mark McDowell, 26, of Mooresville, N.C., died July 17, 2009 when the F-15 he was piloting went down near Ghazni Province, Afghanistan. He was a member of the 336th Fighter Squadron, based at Seymour Johnson Air Force Base in Goldsboro, N.C.
Mark was a 4.0 student, the MVP on his South Iredell County High School soccer team and the usual winner in the golf games he played against his brother. When he decided he wanted to attend the U.S. Air Force Academy, he was accepted soon after. Mark was a member of Cadet Squadron 34, graduating in 2005 with a degree in physics. Mark met his wife Katie while attending the Air Force Academy.

"He was always good at everything," said his wife. "If we did something, he always learned quickly, or was always better at it than everyone." "He loved flying. He loved being a part of the community that was doing what they're doing," his wife said.

Mark is survived by his wife; stepfather and mother, Bill and Barbara Thomas; father and stepmother, Stan and Karen McDowell; and brothers Joseph McDowell and Bill Thomas.
For each of Mark's bracelets sold, $10 will go to Wreaths Across America in his name. Wreaths Across America is a non-profit that coordinates wreath­-laying ceremonies at more than 1,400 locations across the United States, at sea and abroad.
Here's a toast.