1LT Tyler E. Parten Bracelet (USMA '07)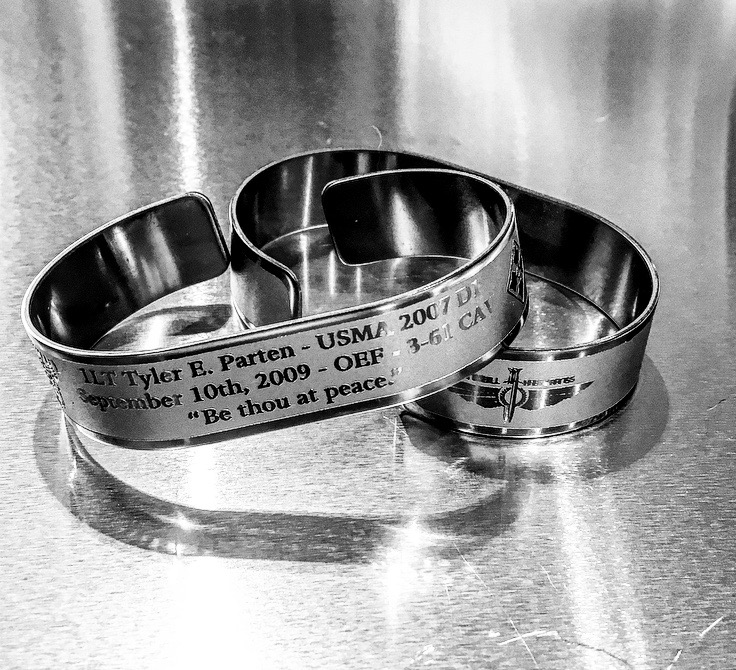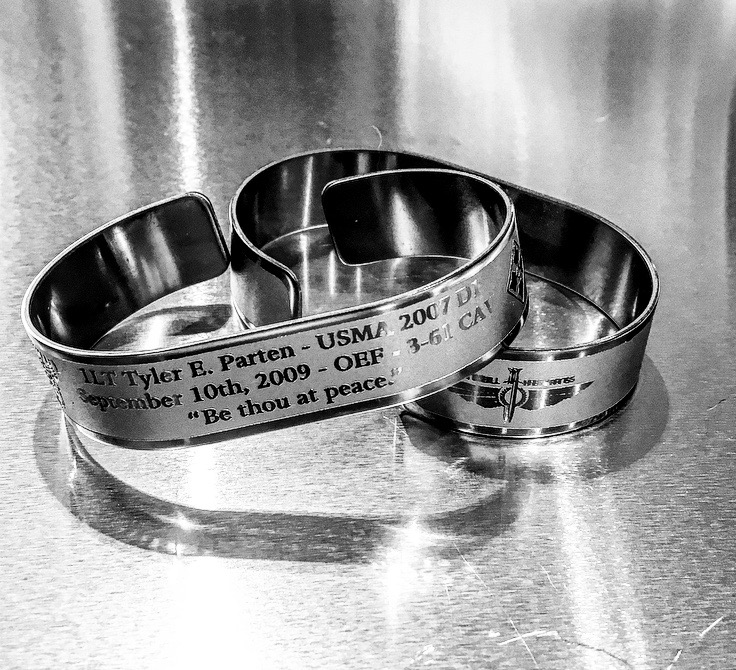 1LT Tyler E. Parten Bracelet (USMA '07)
1LT Tyler Parten was killed in Afghanistan on Sept. 10 after insurgents attacked his unit. He died in Konar province after being wounded when insurgents attacked with rocket-propelled grenades and small arms fire.
He had been stationed in Afghanistan since May and was a scout platoon leader on the mission in which he died. He was assigned to the 3rd Squadron, 61st Cavalry Regiment, 4th Brigade Combat Team, 4th Infantry Division, Fort Carson, Colo.
Parten grew up in Marianna, AR and graduated from Lee Academy.
Dave Parten, 53, said his son was a 2007 graduate of the U.S. Military Academy at West Point. "The top 10 percent of his class or something like that," he said.
Tyler Parten studied Arabic and wanted to be involved in conflicts targeting terror groups overseas, his father said.
"That was his reason for wanting to serve, to face the challenge and to serve others, serve his country," Dave Parten said. "He wanted to lead other men."
Tyler Parten's mother, Lona Parten, told television station KAIT of Jonesboro, Ark., that her son loved the military and his country.
"He's not just a U.S. soldier, he's a man that took care of his troops," she said.
Dave Parten said his son worked to excel in everything he attempted.
"He wrote music," the father said. "He could pick up and play anything he wanted. He was just incredibly gifted."
Tyler Parten, who was not married, also had a strong religious foundation and was a "wonderful Christian man," his father said.
"He had a wonderful relationship with God," Dave Parten said. "He affected everyone who ever shook hands with him."
Proceeds from the 1LT Tyler E. Parten bracelet will be donated to the Tyler Parten Foundation.